1 Day Coaching with Champions of Mind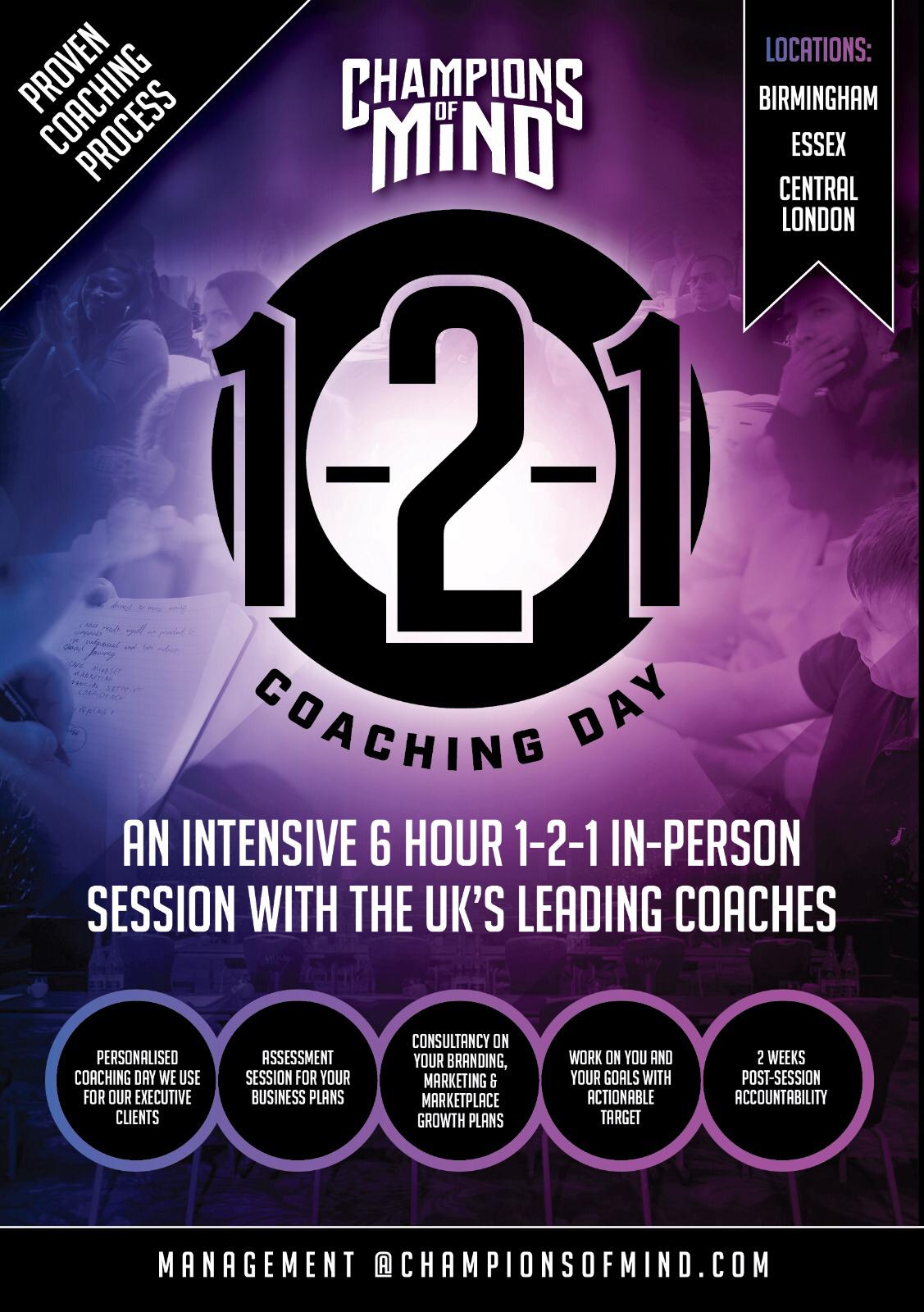 1 Day Coaching with Champions of Mind
What would it do to your business, health, life and finances to spend an intensive 1-2-1 session with the UK's leading coaches!?
Due to being inundated with requests for bespoke in-person coaching packages, we're pleased to be releasing a small number of individual, bespoke coaching days in London, Essex and Birmingham.
These intensive 6 hour 1-2-1 in-person session with the UK's leading coaches will follow the exact coaching process we have used with entrepreneurs, Olympians, UFC fighters, business owners, start-up founders and High Net Worth Investors.
This is a personalised coaching day to walk through the Personal, Business and Brand Development process we use for our Executive Clients.
Part of your coaching day will be an assessment session for your business plans as well as consultancy on your branding, marketing and marketplace growth plans.
During your 1-2-1 session you will cover:
* Core Values
* Mindset Resilience
* Personal Economy
* Daily Routines
* Income Producing Activity
* Collapsing Limiting Belief
* IBR - Intention + Behaviour = Results
* Goal Setting
We'll be working on you and your goals ensuring you leave with actionable targets and we're including 2 weeks post-session accountability to ensure you take massive action on the targets you set in your session.